Hallie Rodney
Founder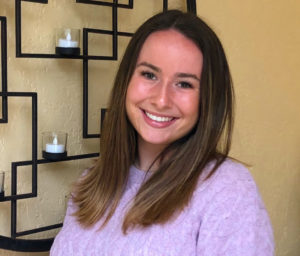 Hallie Rodney is the Founder of Art For The Hearts, a non-profit organization providing artwork to brighten the days of individuals in healthcare facilities. She is currently a student at McMaster University, studying Health Sciences. Hallie founded Art For The Hearts after seeing the joy she was able to provide her grandfather who was overcoming a stroke, during a time when no visitors were permitted.
Hallie has a unique range of passions including basketball, creative writing and volunteering in hospitals. She has applied these passions while at McMaster University through the Intramural program, writing for the Health Sciences Newsletter and volunteering at the McMaster Children's Hospital. She enjoys outlets like collaging, writing and painting when looking for opportunities to release stress and stimulate her creative energy.
Hallie was raised in Thornhill, Ontario. She cherishes her summers in Nova Scotia at a camp where she was able to develop her leadership abilities.
Hallie looks forward to watching this project flourish over the years to come and change lives for the better.
Shelley Bronizer
Social Media Coordinator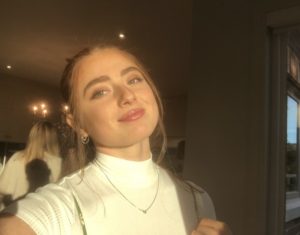 Shelley Bronizer is the Social Media Coordinator at Art for the Hearts. She is a third-year Graphic Communication Management student at Ryerson University and is finishing her concentration in publishing. Shelley resonated with the mission and values of this organization, which led her to want to get involved. When she isn't working on her design skills in school, she also enjoys photography, sewing, embroidery, and painting. Shelley was also a competitive dancer for 11 years and now teaches dance. Shelley is proud to be a part of such an amazing organization and is looking forward to all of the milestones Art for the Hearts will reach.